Title:
Axel: Fall of Angellia
Tagline:
Master the Elements
Logline:
action platformer game with RPG undertones is about a priest-turned-demon-hunter's journey into the abyss to confront and overcome the elemental monsters and principalities that have taken over Angellia.
For this project, we only aimed to create a vertical slice as a proof of concept. 
Project by
Team Mercury
, Master Students from Centre for Digital Media:
Bin Tong
 - Game Designer, Design documentation, and Video editor
Duration: 3 months 
Tools: Figma, Adobe Suite, Miro, Dragon Bones, Unreal Engine 4
Date: 2021
Angellia is an action platformer game with RPG undertones. The player relies primarily on the elemental combo system to exorcise demons along his journey towards the Izlavon's Lair.
On each level, the player will be given the power to harness four
unique elements
: fire, earth, air, and water through Axel, the protagonist. These four elements will be used to exorcise enemies, and through exorcism, free up the trapped souls of Angellia. Axel's primary weapon is the Cross Divinia, through which he projects elemental powers that overcome the enemy.
The game will also have a
stealth element
. This will be most pronounced when Axel faces fire demons, which he can only attack when he is not in their line of sight. The stealth mechanic will also come into play when Axel faces other demons, as he has to be out of their line of sight -- far away or exorcising from behind -- before he can have an effective attack.
The player can collect green orbs to restore their health, and armor orbs to boost their armor.
Target Audience: 
This game is targeted towards the 18 - 35 year old age bracket of gamers who are interested in RPG games. We are pitching Angellia as an engaging, difficult platformer that requires skill and strategic thinking.
For this game project, we all work together on the game design. I came up with the combat systems:
Player can use
Earth, Air, Water,
and
Fire
elemental spells as a default abilities to fight with enemies.

- All elemental spells are shot as projectiles. Apart from 5 second of cool down time Player can always use these elemental spells anytime. 

- Each spells also have differences effects applied to the enemy. For example, water slow can slow down the enemies, Air will push the enemies back 

- No effect on the same type of elemental enemies. If you use fire on fire enemy, there will be no effects or Sometime increase their health bar
To add the complexity to the game, I also came up with combo attacks: 

- Player can use two spell around the same time to create even more powerful effect to fight with higher lv. monster

- These combos can only be unlocked with experience point through out the game which means that order they unlock their combos in will have a significant impact on their gameplay.


I also in charged of character creations and animations for this project. We have decided to do our game as 2D platformer because we didn't have any 3D artist in the teams 😅 In the beginning, we also brainstorm as a team to agree on which art style we are going to move forward with. We got inspirations from Assassin's creed series, Hollow Knight, and Limbo because we want to make the tone of the game to be a bit more serious.
After we finalized our character designs, I started to animated them in
Dragon Bones. 
In the end of the term, I have created 9 characters. Each character has at least 5 animations: Attack, Die, Stunned, Hurt, Idle, Alert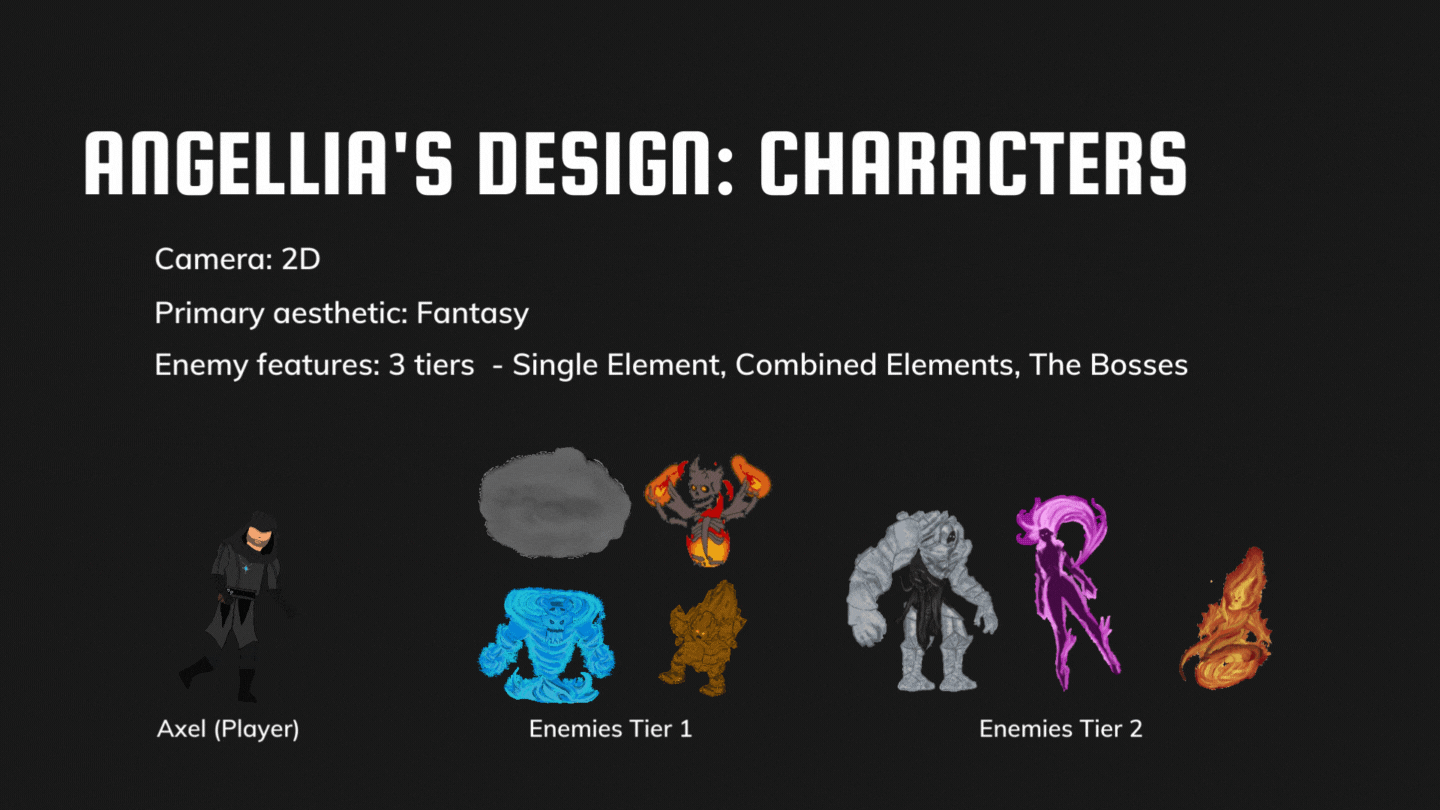 Final Characters Animation samples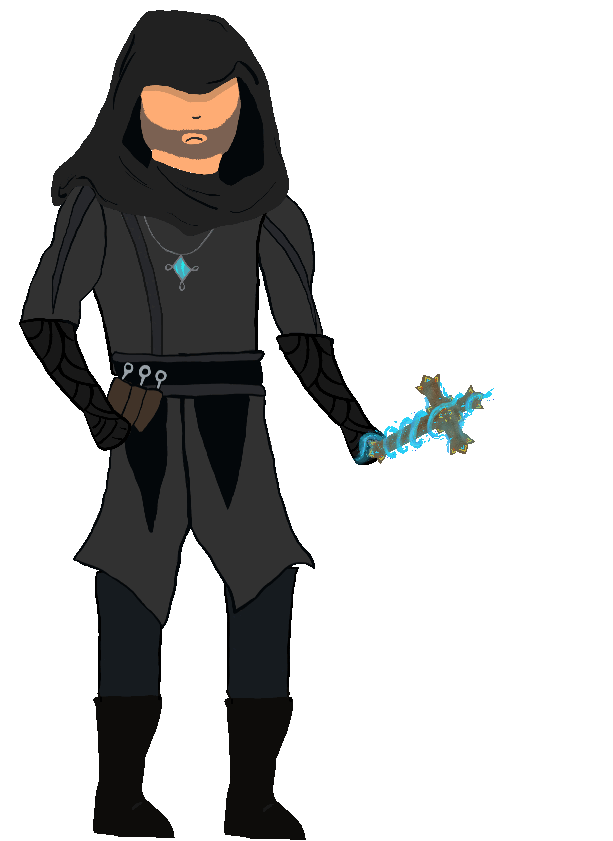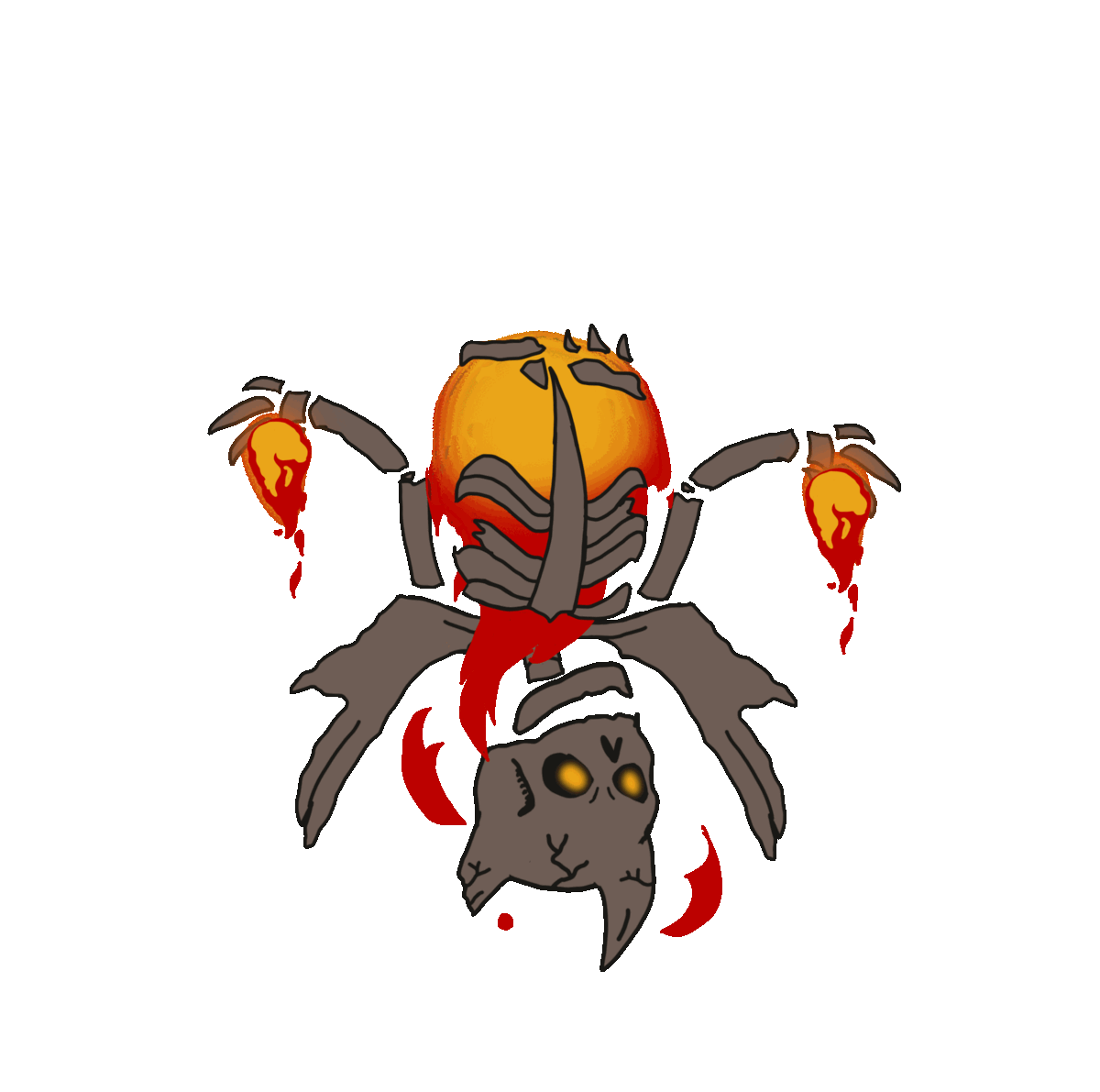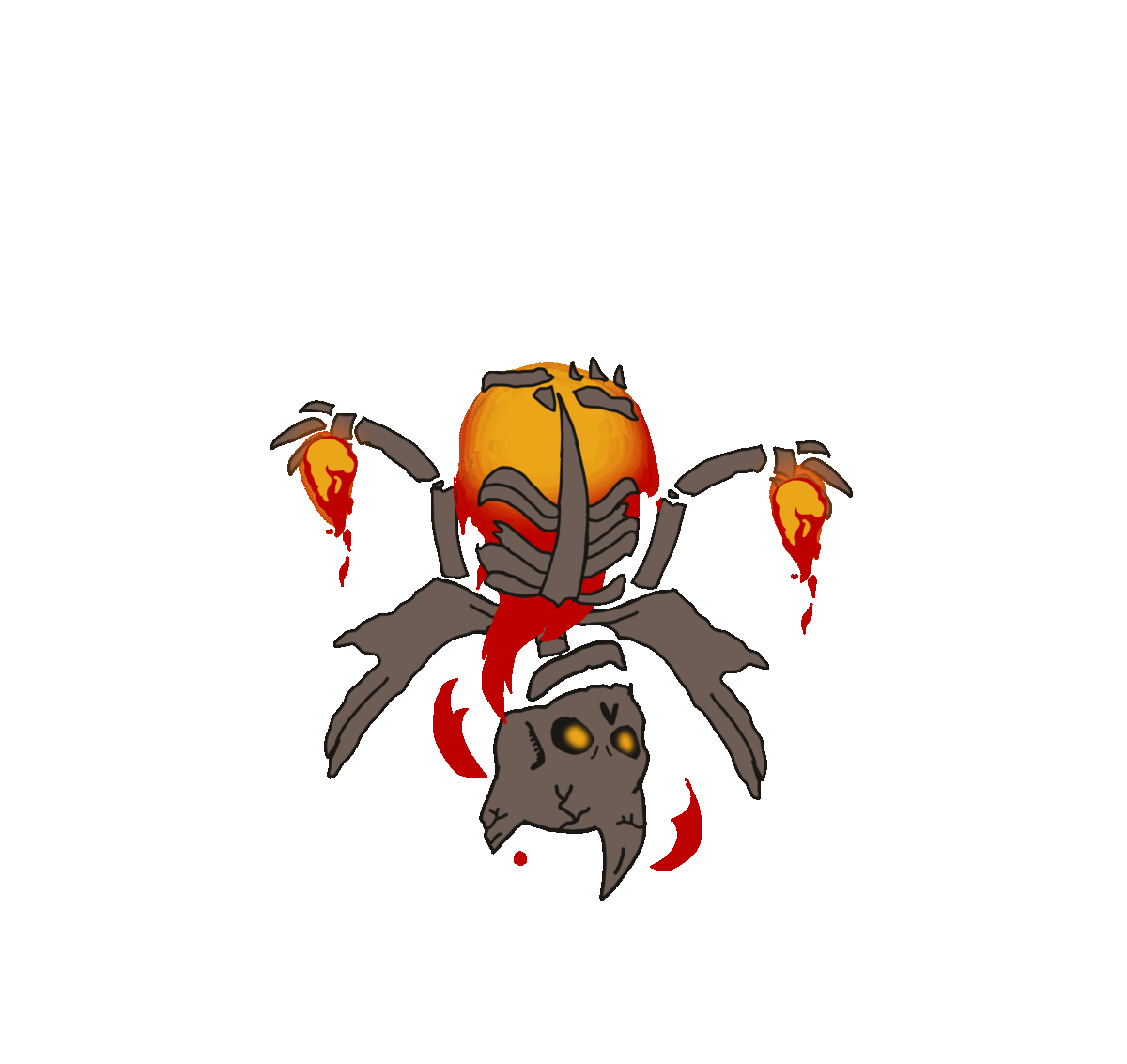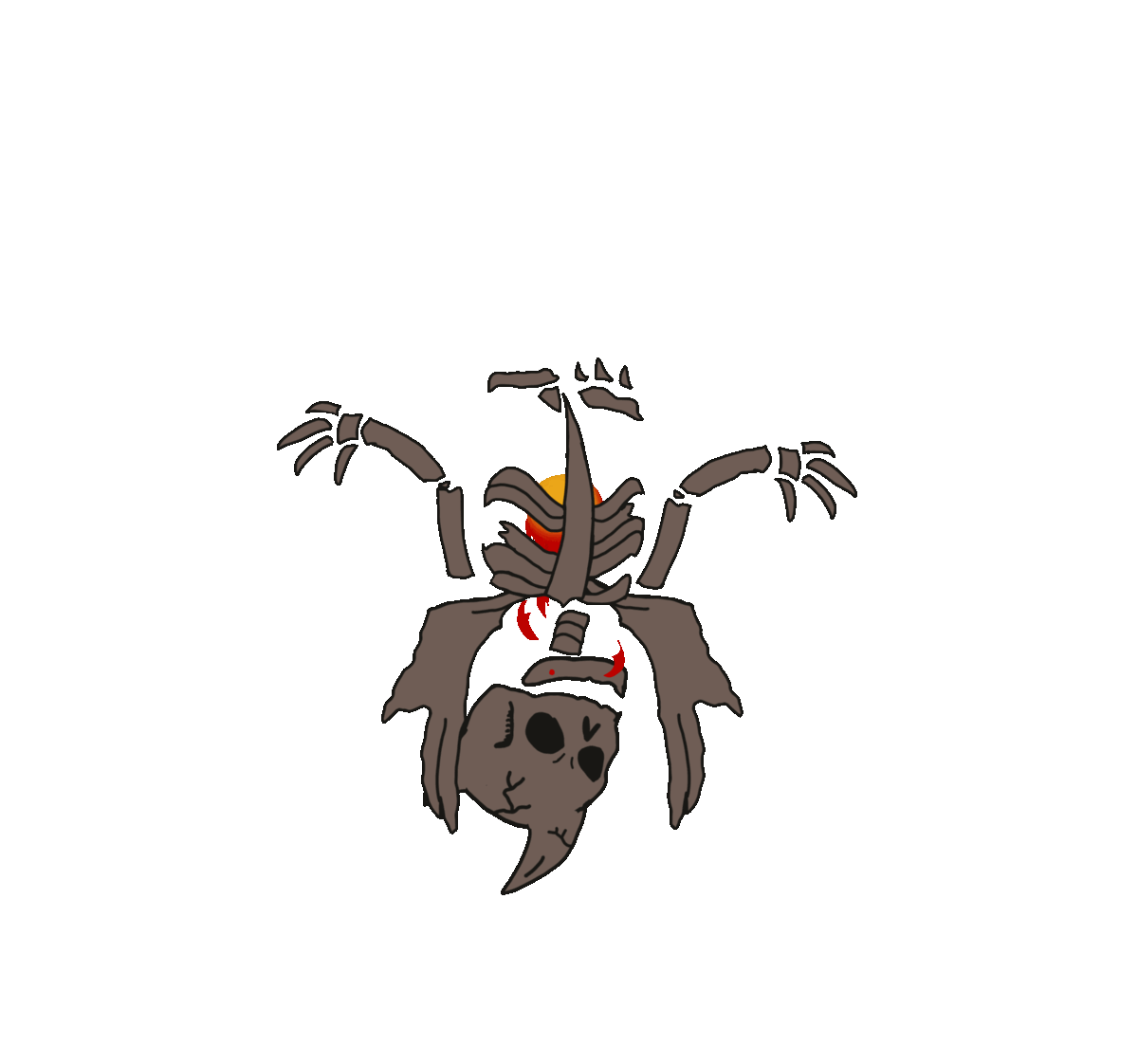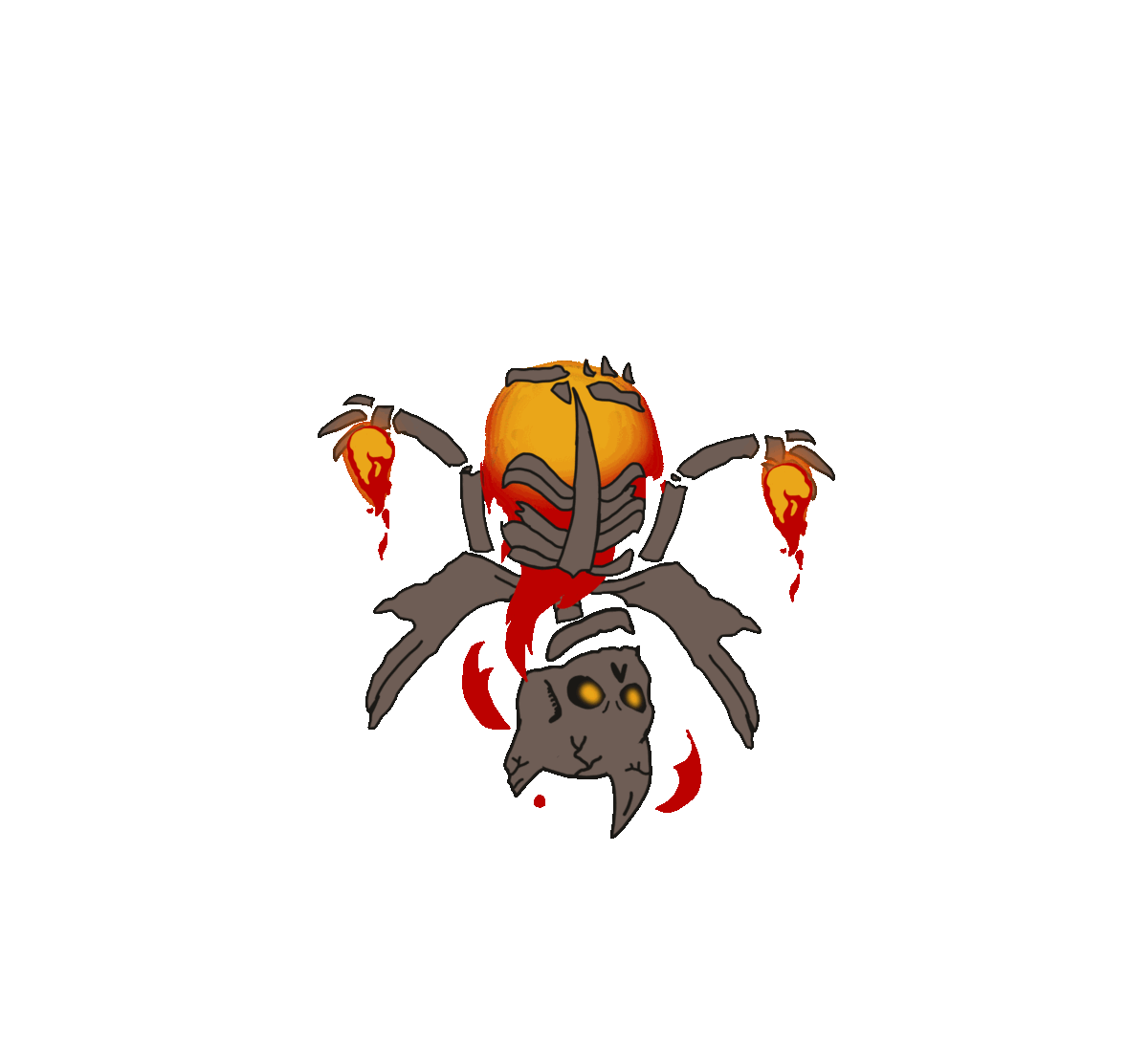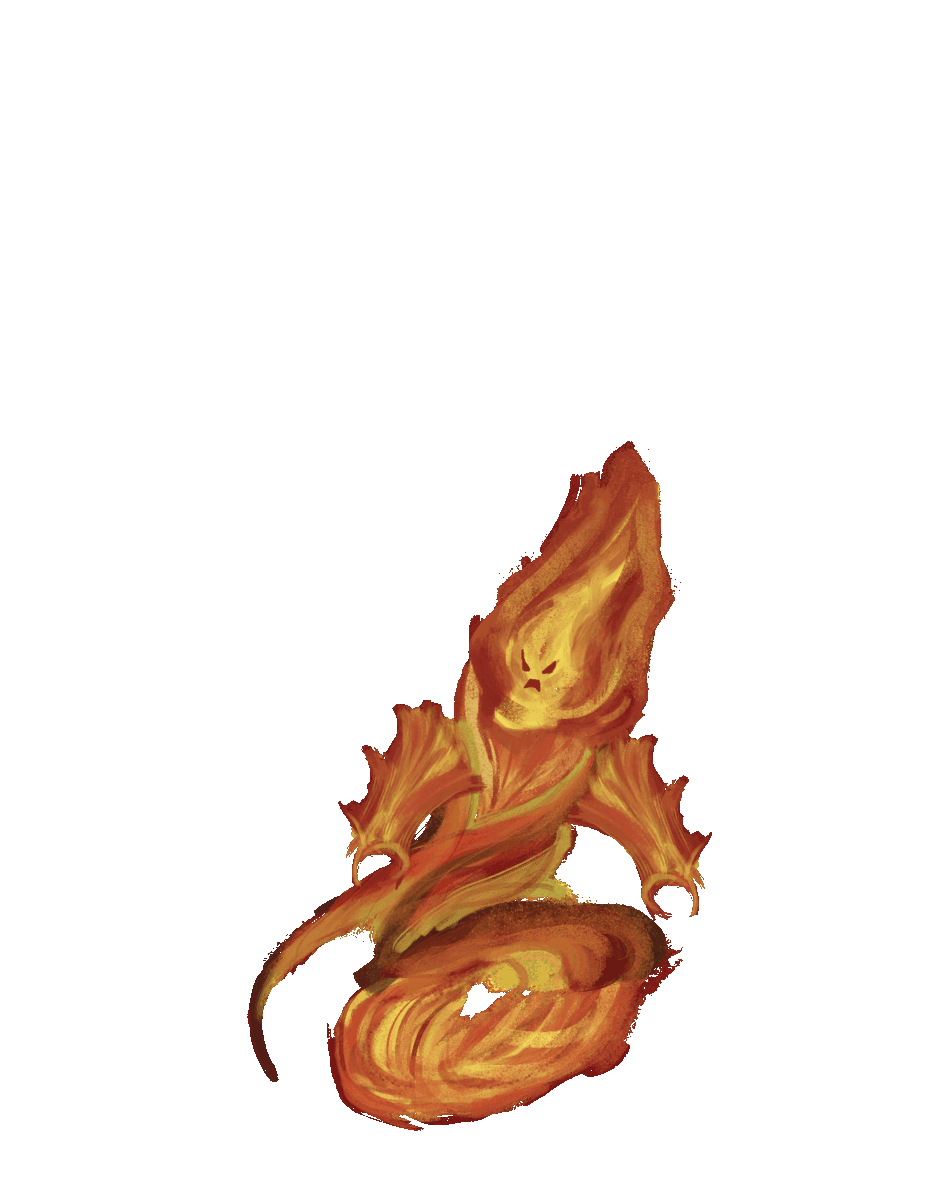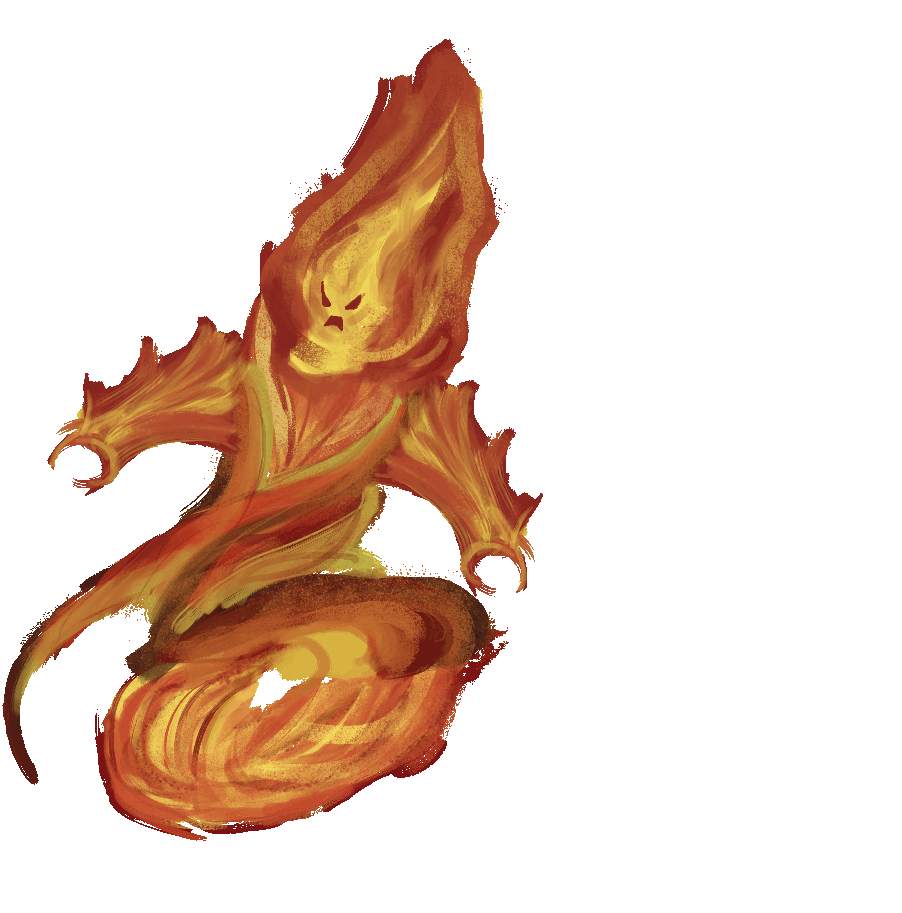 I also work with another artist, Priyanka, to create a UI for this game. In the beginning, I start off by creating a quick clickable prototype to show my teammates of the guideline of how the monster should move and how the in game scene should look like.
Final User Interface Design
We also created UI designs for the game menu and icons for some of the system for the projects.
Challenge and take away from this project:
Fine-Tuning the Elemental Attack System:
- It was really challenging in the beginning when I was trying to come up with a complex combat system. To decide which power go against which power, and to make sure that they are making sense is challenging. We did a lot of game research on this to find out what kind of other game mechanism have.
Balancing Game Difficulty and Incorporating Stealth::
- Our game will have a stealth mechanic, which will be challenging given it is a platformer with a complex attack system. Striking the right balance between fun game play and engaging difficulty at the same time was a challenge. At the first round of play testing, a lot of cannot finish the game. Second play testing we found a huge bug that the player can actually walk through and finish the game without being hit or need to use the power. Play testing really help us a lot to learn more from player.
Using Unreal Engine and Dragon Bones for first time:
- This project was my first time using UE and Dragon Bones. Robert, our developer, was kind enough to run UE workshop for all of us so we understand the pipeline of the game and I also have a chance to help him integrate art assets into the project too. Dragon Bones was one of the free sprite animations software that I found online and I learned how to use it from Youtube. It's actually pretty easy to use. 
Working in different timezone:
- We have to live with 3 different timezones when we did the project since some of our team members still living in their home country during the pandemic. It was a bit hard to find the time for meetings that works for everyone. We used a lot of Discord to communicate with each other and avoiding to have long meetings that includes everyone. In the end, having 3 different timezone become an advantage because we have a work in progress almost 24 hours !