__________________________________________________________________________________________________________
01                            Project Brief
__________________________________________________________________________________________________________
Project by Team
The Green Goblins
, Master Students from Centre for Digital Media:
My Contributions:
 Branding, Interaction Design, Mobile Application Design
Tools:
 Figma, Adobe Suite, Miro
__________________________________________________________________________________________________________
Gamified Walking Application Designed for Sustainability

EcoGo is a mobile application that will motivate people to walk more. It is aimed at making the walking experience a fun, engaging and social one. 
For every step that you take, you will win EcoCoins - which can be spent in a plethora of ways - including, but not restricted to buying customizations for your digital avatar and treehouse, unlocking unique hyperlocal coupons, and donating real world money to an organization of choice. 
You also have the ability to visit your friends' treehouses and take a look at their customizations.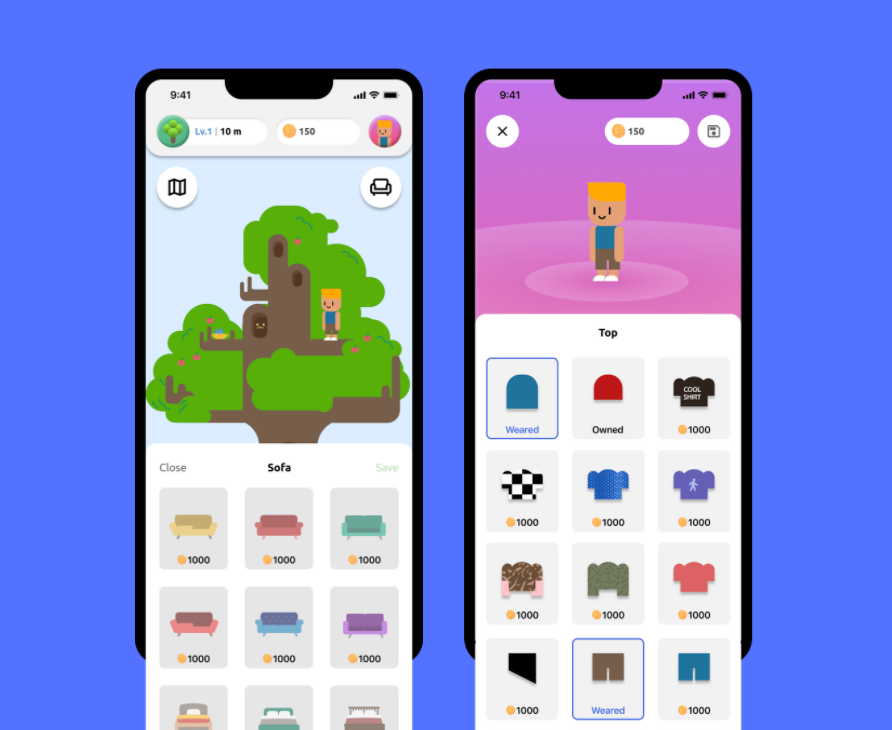 " How might we motivate people to choose to walk more than using transportation,
with the mindset of sustainability ? "

" How can we make the walking experience fun and engaging ? "
- Typical North American cities are designed in a way that drivers are incentivized to drive for short distances as opposed to walking it out. The average city is designed with cars in mind and not people.
- For short distances, people with cars will need external encouragement for them NOT to drive.
- The price of gas/fuel is relatively cheap in North America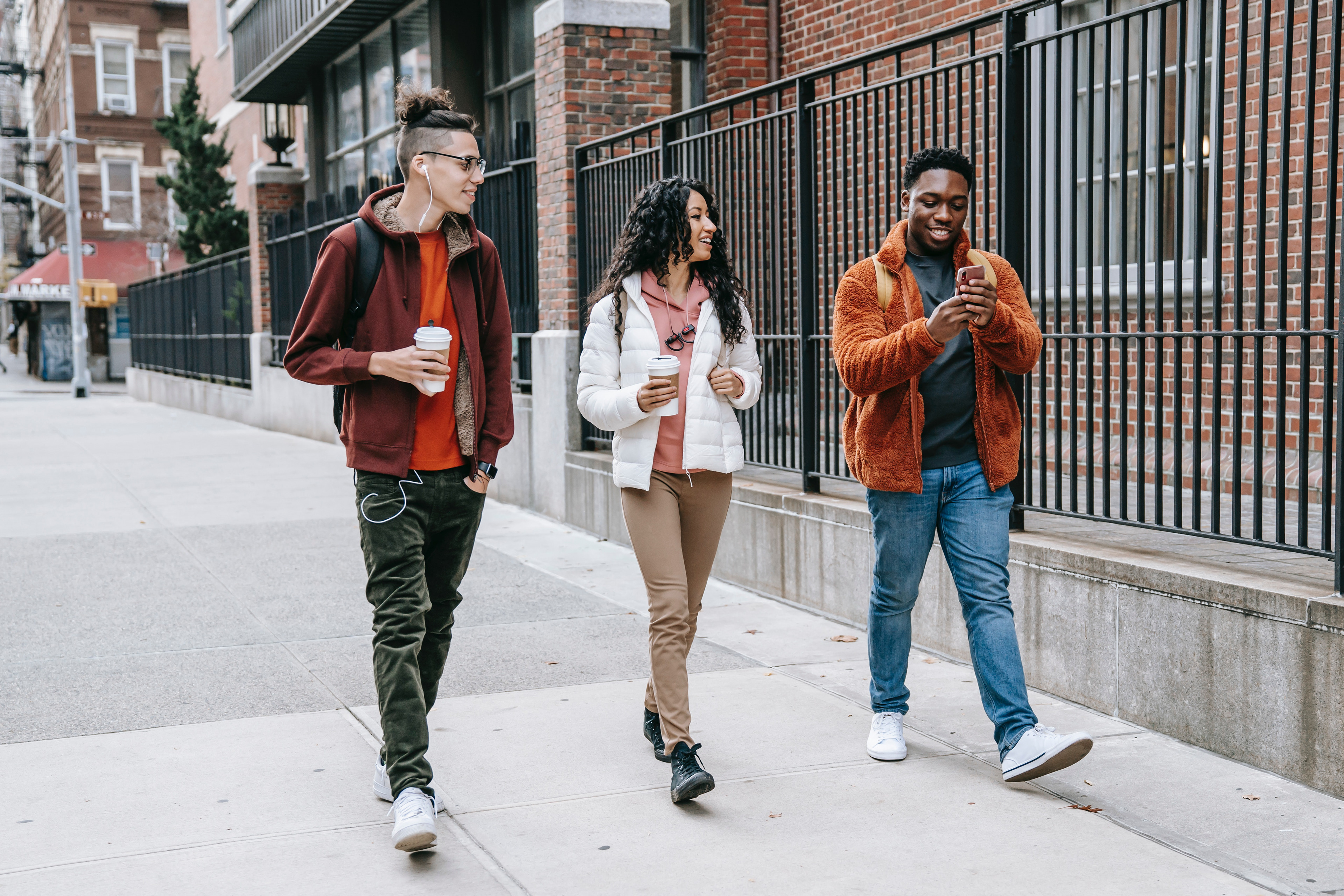 We did a lot of brainstorming session and researches. We found interesting facts that we found about the world, as well as come up with the problem setting. 
We also conducted user and market research at the same time with general research. We did one surveys in the beginning to find out the insight of our potential user target group.
- Users do not know how much distance they walk in kms on a day to day basis
- Users do not walk for more than an hour on a daily basis
- Users do not like walking for more than an hour on daily basis
- When sufficiently rewarded, users will actively start walking more.
- Users like walking with a group of friends more than they do walking solo
- If walking was made into a more interactive and digital experience, then our users would walk more than they currently do
Social Aspect:
The app has a dystopian setup in which people live in tree houses to avoid polluted air. Users will need to walk to grow their magic treehouse. User will be part of a unique community. They can send invitations to their friends, or seeing their friend's progress and even visiting their treehouse.
Users also can visit and look around their friends' tree houses. They can leave a gift or message for their friend. In this way, they can be motivated and be inspired by their friends' houses. Consequently, users would create a more sustainable community in our app.
Customization:
Customization is another big part of the application. Users can decorate their treehouse and the avatar by using coins that can be gathered by walking. They can decorate their own tree house as they like since the app will give various choices to users. Everyone's treehouse will be unique and users can express their personalities.
AR Experience:
With oAR technology, users can combine the virtual treehouse and the real world, thus enhancing the user's experience with the natural environment. Additionally, users can get intertwined with their friends, and the intense feeling of coexistence will make users happy.
Partnership with Local Stores:
The team also consider how EcoGo can contribute to society. Since the pandemic puts our local businesses in danger. More people want to deliver food than visit their local restaurants. However, Local companies can collaborate with the app, and they can give rewards to users who walk to their places using our app. This way, the users will have the proper motivation for using our app. At the same time, the local community also gets benefits from our app. This is a win-win for everybody.
Donations:
Additionally, users can donate their coins to NGOs that focus on climate change issues, for instance, Earthjustice, One Tree Plant.
By using the app, more people can be ambassadors and help them plant more trees - real trees. And users also can help lawyers that support legal issues on the environmental movement.